The celebration of our success. Amtest references.
Amtest celebrates 15th anniversary. We thank our customers and partners for choosing us and relying on our expertise.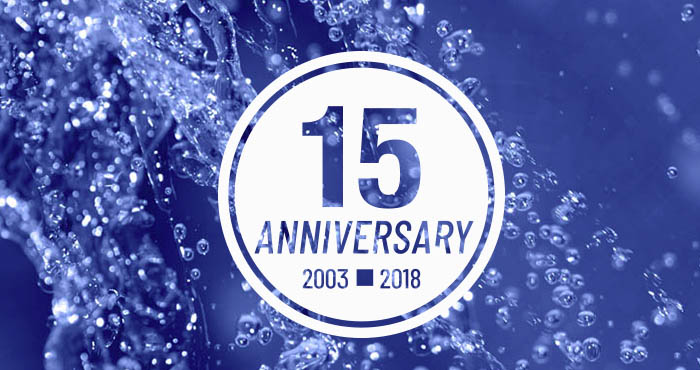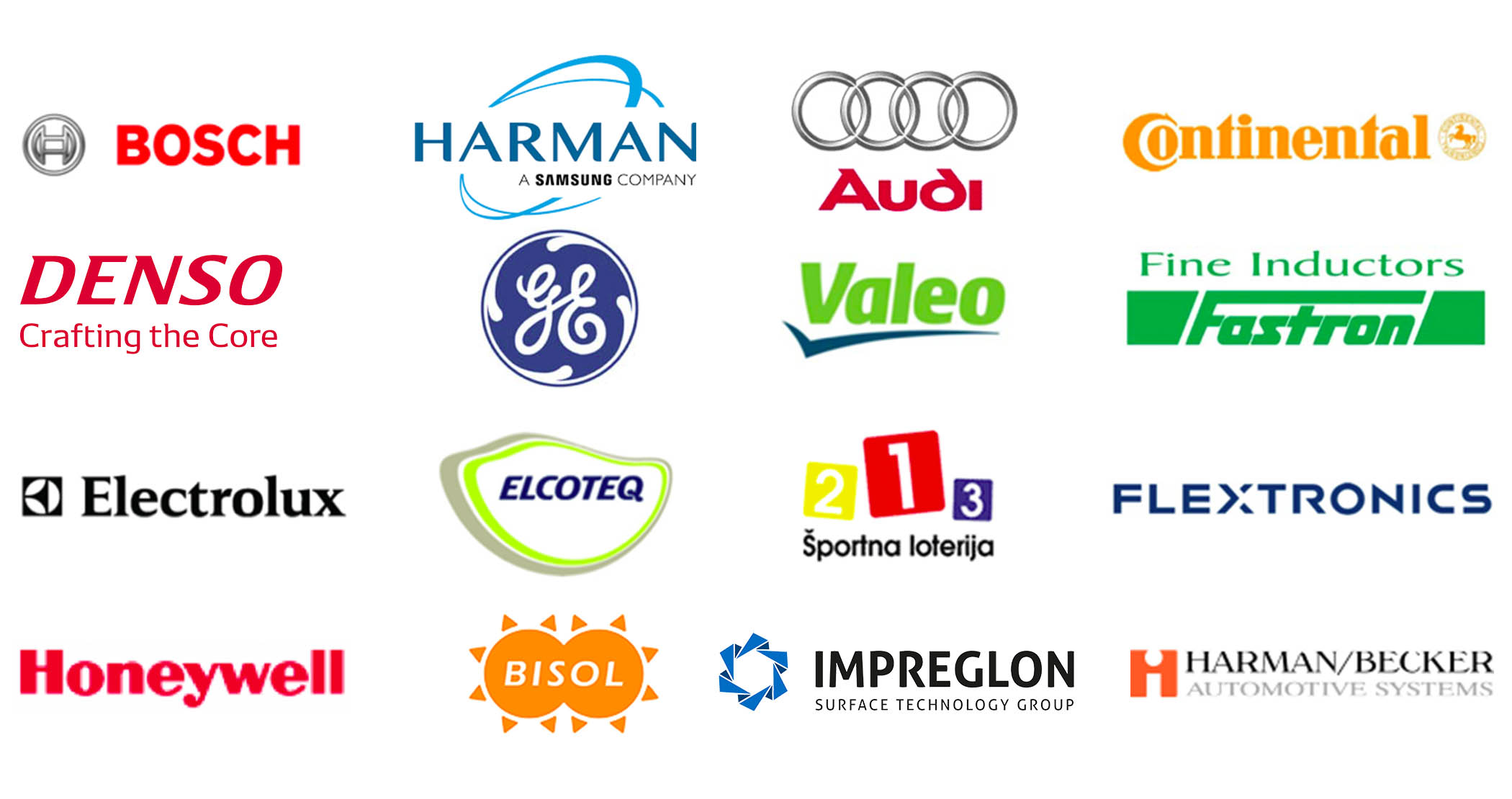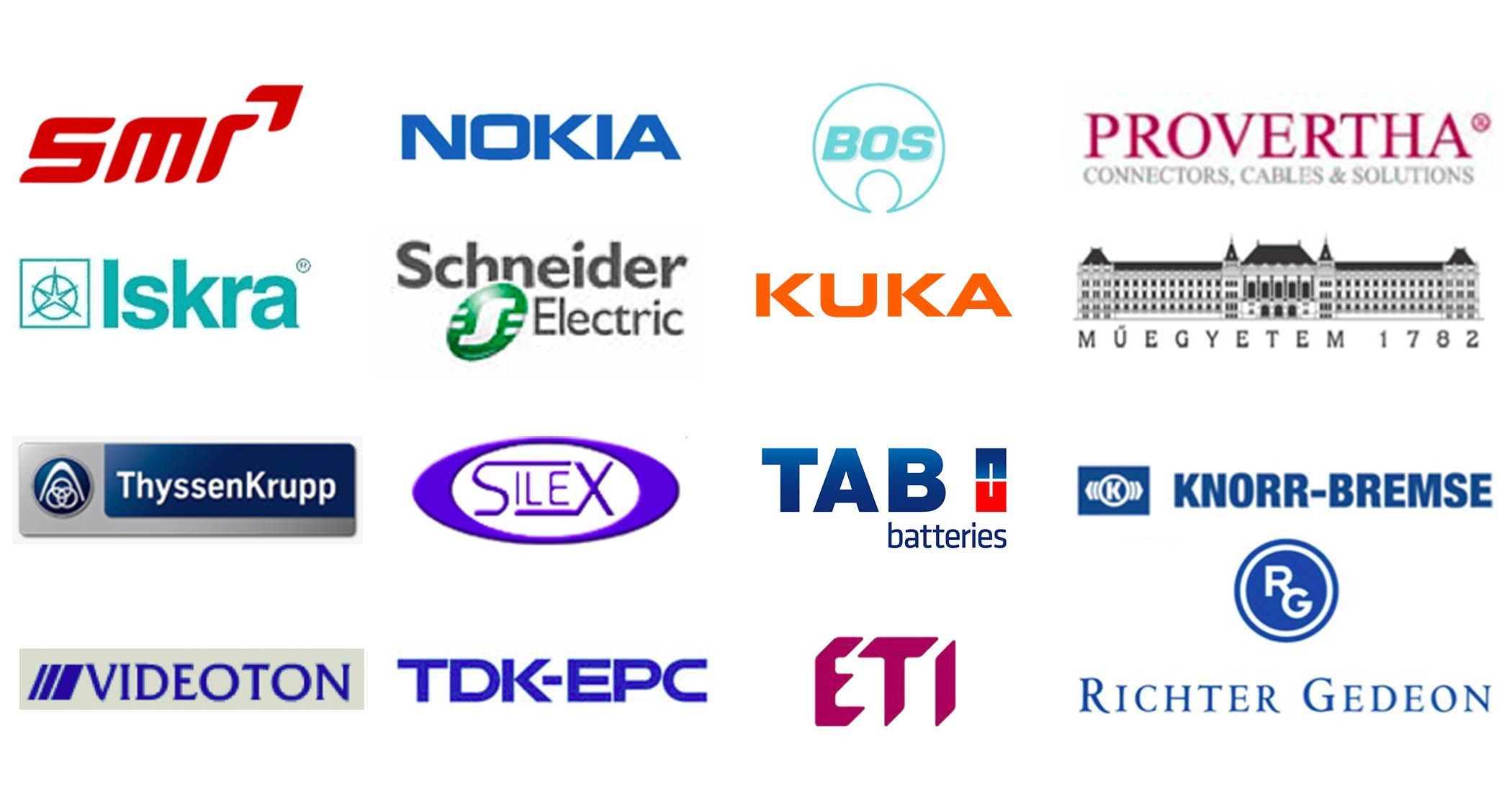 The satisfaction of our partners is proven by long-term collaborations.
The true measure of our works is the trust and loyalty of our customers in our ability to continuously support them with their innovation projects.
Our references
Audi / Bisol / Bosch / Bos / Continental / Denso / Elcoteq / Electrolux / ETI Izlake / Fastron / Flextronics / GE / Harman / Honeywell / Impreglon / Iskra MIS / Knorr Bremse / Kuka / Műegyetem / Nokia / Provertha / Richter Gedeon / Shneider Electric / Silex / SMR / Športna loterija / Tab batteries / TDK-EPC / Thyssen Krupp / Valeo / Videoton ... 

Our solutions reflect deep knowledge and expertise in test equipment and machinery.
This knowledge and expertise are completed by many years of professional experience gained by our customer services representatives and service engineers and by our quality-focused business policies.