Transportation Vibration Simulation System CV series
High Lateral Support Stiffness enables CV-series to Accommodate Various Types of Specimens. Suitable for simulation of vibration loads which large-sized packed products are exposed to during transportation.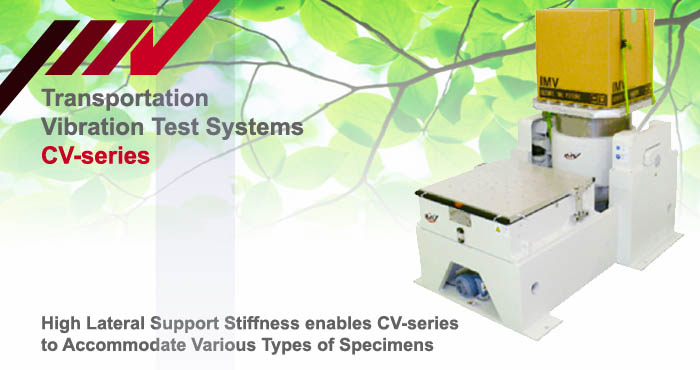 CV-series is suitable for transportation tests. The lateral support stiffness and maximum displacement of the CV-series are large enough to be accommodate vibration tests of the specimens with high center of gravity.

Features
High lateral support stiffness
Large maximum displacement