Air cooled vibration test systems, A22
A series is the "new standard" in vibration testing, with a solid test performance. – A22/SA2HAM and A22/EM2HAM. Test systems provides a maximum of 3.5m/s shock velocity testing.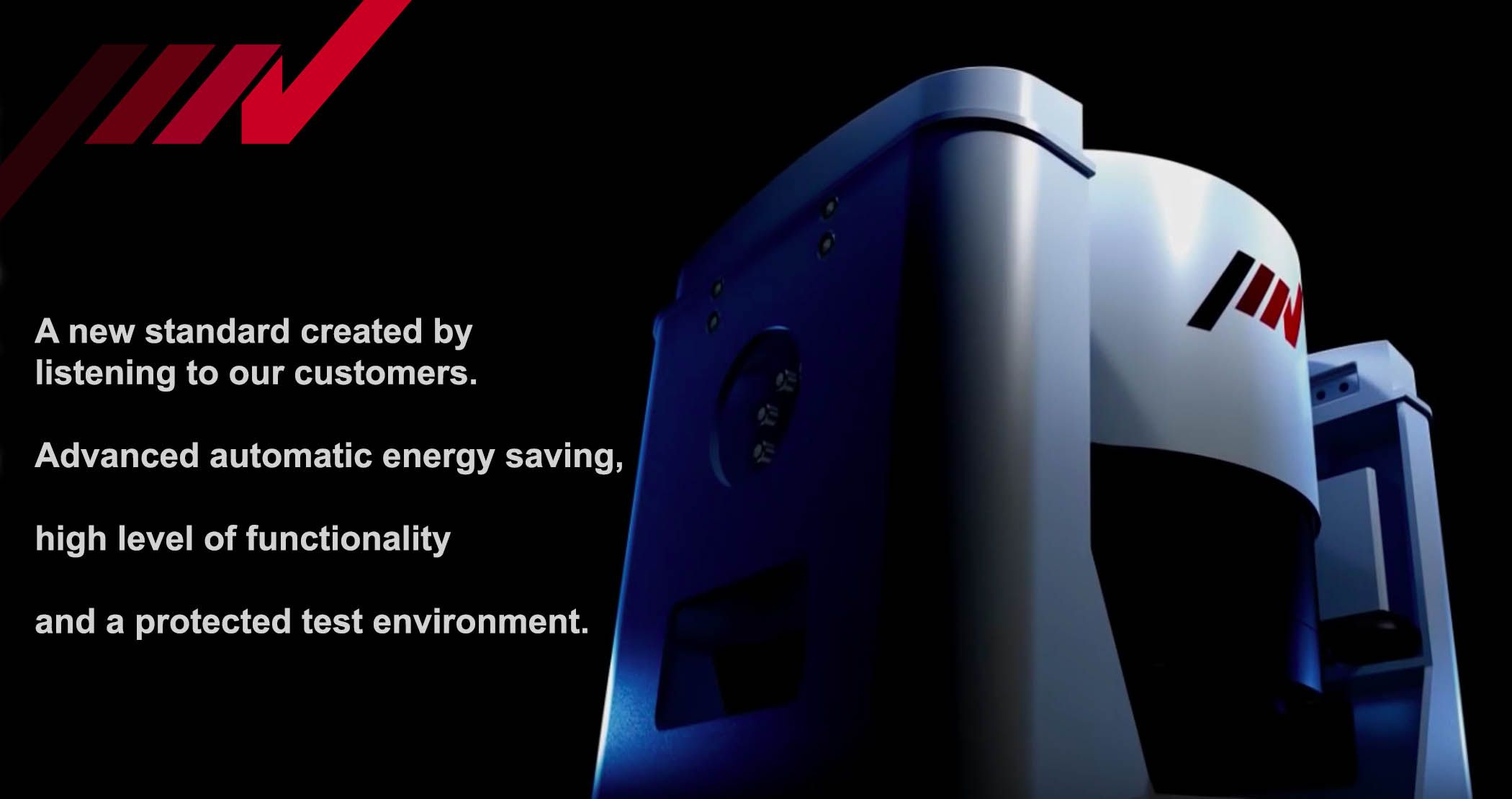 A series increases the relative excitation force and has a displacement of 76.2 mmp-p (3 inch stroke) which gives good balance between specification of velocity, acceleration and displacement.
It also provides a maximum of 3.5m/s shock velocity testing, which responds to the demand in lithium battery testing.
Rapid creation of a test form a set of pre-defined templates conforming to most international test standards. Simply select the standard required to generate the main test settings.
Improvement of performance
Expansion of test case and respond to high spec. test.
Meet the needs for versatile test use.
Improvement in excitation force
Standard 76,2mm displacement
Expansion in frequency range
Crosstalk reduction
High velocity shock test
User friendly and security
Aware of security and functionality and realises more energy-saving.
User first principle
Intuitive interface leads the operator with user-friendly guidance.


A22/SA2HAM System specification
Freq. Range (Hz): 0-3300
Force
Sine (kN): 22
Random (kN ms): 22
Shock (kN): 44
Max. Acceleration
Sine (m/s2): 1000
Random (m/s2ms): 630
Shock (m/s2): 2000
Max. Velocity
Sine (m/s): 2.0
Shock (m/s peak): 2.5
Max. Displacement
Sine (mpp-p): 51
Max. Travel (mmp-p): 64
Power Amplifier SA2HAM-A22
Max. Output (kVA): 24
Mass (kg): 350


A22/EM2HAM System specification
Freq. Range (Hz): 0-3300
Force
Sine (kN): 22
Random (kN ms): 22
Shock (kN): 44
High Velocity Shock (kN): 36
Acceleration
Sine (m/s2): 1000
Random (m/s2ms): 630
Shock (m/s2): 2000
High Velocity Shock (m/s2): 1636
Velocity
Sine (m/s): 2.0
Shock (m/s peak): 2.5
High Velocity Shock (m/s peak): 3.5
Displacement
Sine (mpp-p): 51
High Velocity Shock (mmp-p): 55
Max. Travel (mmp-p): 64
Power Amplifier EM2HAM-A22
Max. Output (kVA): 24
Mass (kg): 350


Vibration Generator A22
Armature Mass (kg): 22
Armature Diameter (Ø mm): 280
Armature Resonance (Hz): 2600
Allowance eccentric moment (N.m): 700
Maximum Payload (kg): 300
Mass (kg): 1600
Cooling
Model: VAPE/N 560/2R
Mass (kg): 150
Cooling Air Flow (min3/min): 20
Environmental Data
Power Requirement (kVA): 30
Input voltage supply (3Ø, V): 200/220 or 380/400/415/440
Compressed Air Supply (Mpa): 0.6
Working Ambient Temperature:
Shaker (ºC): 0 – 40
Amplifier (ºC): 0 – 40


Outside dimensions
Shaker
Height (mm): 920
Width (mm): 1038
Depth (mm): 775 
Amplifier
Height (mm): 1950
Width (mm): 580
Depth (mm): 850
Blower
Height (mm): 2175
Width (mm): 929
Depth (mm): 534