Single axis, high grade range vibration test system A-series
IMV single axis shaker A series – Electrodynamic vibration test system – A new standard created by listening to our customers. A wider range of test requirements and higher test specifications.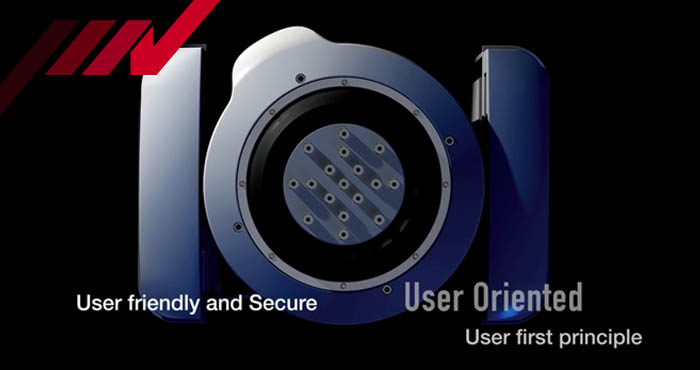 A-series meets the needs for such a versatile test environment. 
Advanced automatic energy saving, high level of functionality and a protected test environment.
A series improves the working environment of vibration testing.


FEATURES – Improvement of performance
Improvement in excitation force
When compared with the conventional i and J series, the A series increases the relative excitation force.
Increased force per system power requirement
Increased force per system mass 
Increased force per system size
Standard 76.2mmp-p displacement 
A-series has a displacement of 76.2 mmp-p (3 inch stroke) which gives good balance between specification of velocity, acceleration and displacement. This single system can be used in a very wide variety of tests.
Increase in frequency range 
A-series has wider frequency range than conventional systems.(Secured stroke of A30, A45 and A65 is 76.2 mmp-p based on mechanical stroke 82 mmp-p)
Cross-axis acceleration reduction 
A series dramatically reduces cross-axis (crosstalk) acceleration (horizontal vibration). Highly accurate testing is achieved.
High velocity shock testing 
A-series (EM amplifier model) provides a maximum of 3.5m/s shock velocity testing which has not been possible with standard conventional systems (i,J-series).

USER FRIENDLY AND SECURE
Lower power consumption 
In comparison with the same class of conventional systems (I and J-series), the A-series achieves lower power consumption. With an automatic energy-saving function increased energy saving is achieved across all force ranges.
International safety standards 
A-series complies with international safety standards.
User friendly and Secure 
Rapid creation of a test from a set of pre-defined templates conforming to most international test standards.
Remote monitoring of the test status over the internet. 
The status of the test, and the amplifier or shaker operation can be viewed on a remote PC using a standard internet browser.
Problems or errors are easily identified.