Compact Vibration Test Systems PET series
Vibration test systems suitable for a variety of bench pad tests including laboratory equivalent test conditions.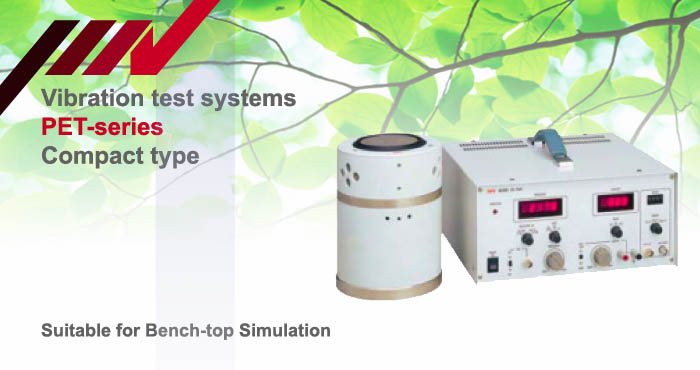 Vibration controller: Enables complicated vibration tests being coupled with the vibration controller.
The specifications under bare table condition. The maximum acceleration decreases when accelerometer and mounting adapter are mounted.