Versatile Test Line up for Medical Equipment, MV Shaker – M series
Vibration testing can be combined with a chamber to evaluate expose parts and rapid temperature variation, commonly used in the pharma, automotive and aerospace industry.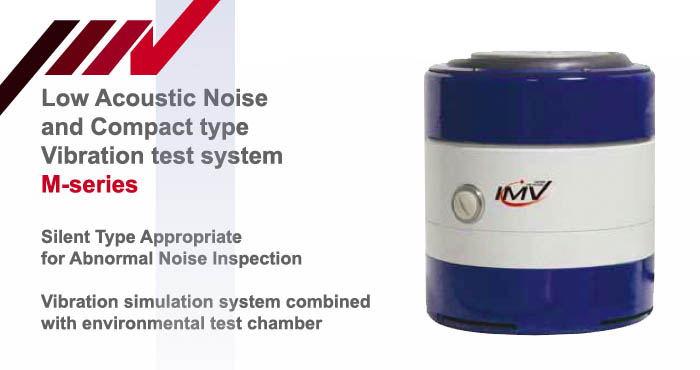 Dedicated chamber for m-series can provide function and durability testing during.
Silent Operation suitable for laboratory conditions

Compact yet powerful

Wide range of applications including transportation and durability testing
Combined with an appropriate chamber, the system can provide temperature / humidity & vibration simulation testing.