Basic Vibration Test Controller System Spider 81B
The Spider-81B vibration test controller is developed to meet the requirements of basic vibration testing applications.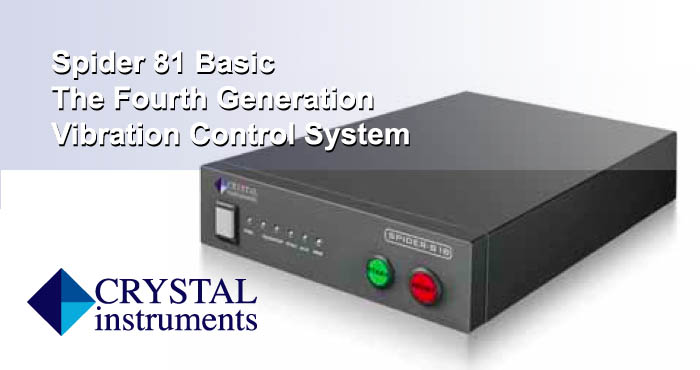 It has 4 inputs, 1 output, and 4 pairs of digital I/O. The software includes the Random, Sine, Shock, and RSTD testing suites.
The Spider-81B vibration test controller runs autonomously in Black Box mode without a PC connected. In this mode, a PC is used only to configure the control system before operation and to download data after the test is complete. During the test, the vibration test controller operates according to a preset schedule or from a choice of external devices using the digital I/O interface.