The Worlds first fully automatic ECO vibration test systems – VIDEO
Reduce your carbon footprint – Upgrade your amplifier to get the complete set of benefits. Lower your noise emission. Save up to 80% on running costs. – Remote system diagnostics.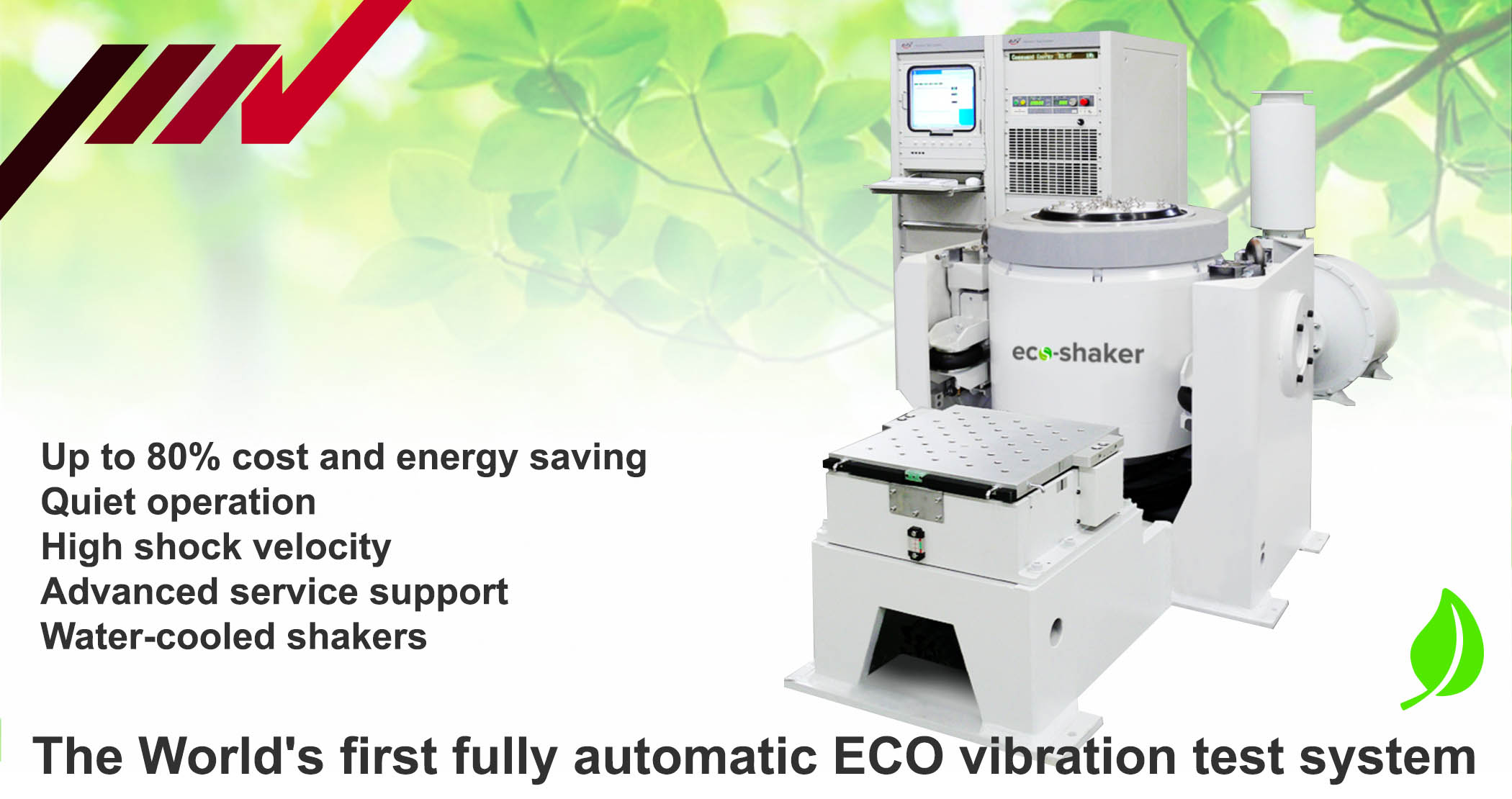 Concept of IMV's unique ECO Systems
Up to 80% cost and energy saving
Quiet operation
High shock velocity
Advanced service support
Water-cooled shakers
IMV has taken the approach to design the ECO Systems by putting the user at the centre of the system and following a whole system design approach. The user is presented with the important controls and the information that are of interest. 
Behind the User Interface, the ECO software runs the system and constantly checks the system health by monitoring all of the key operating parameters.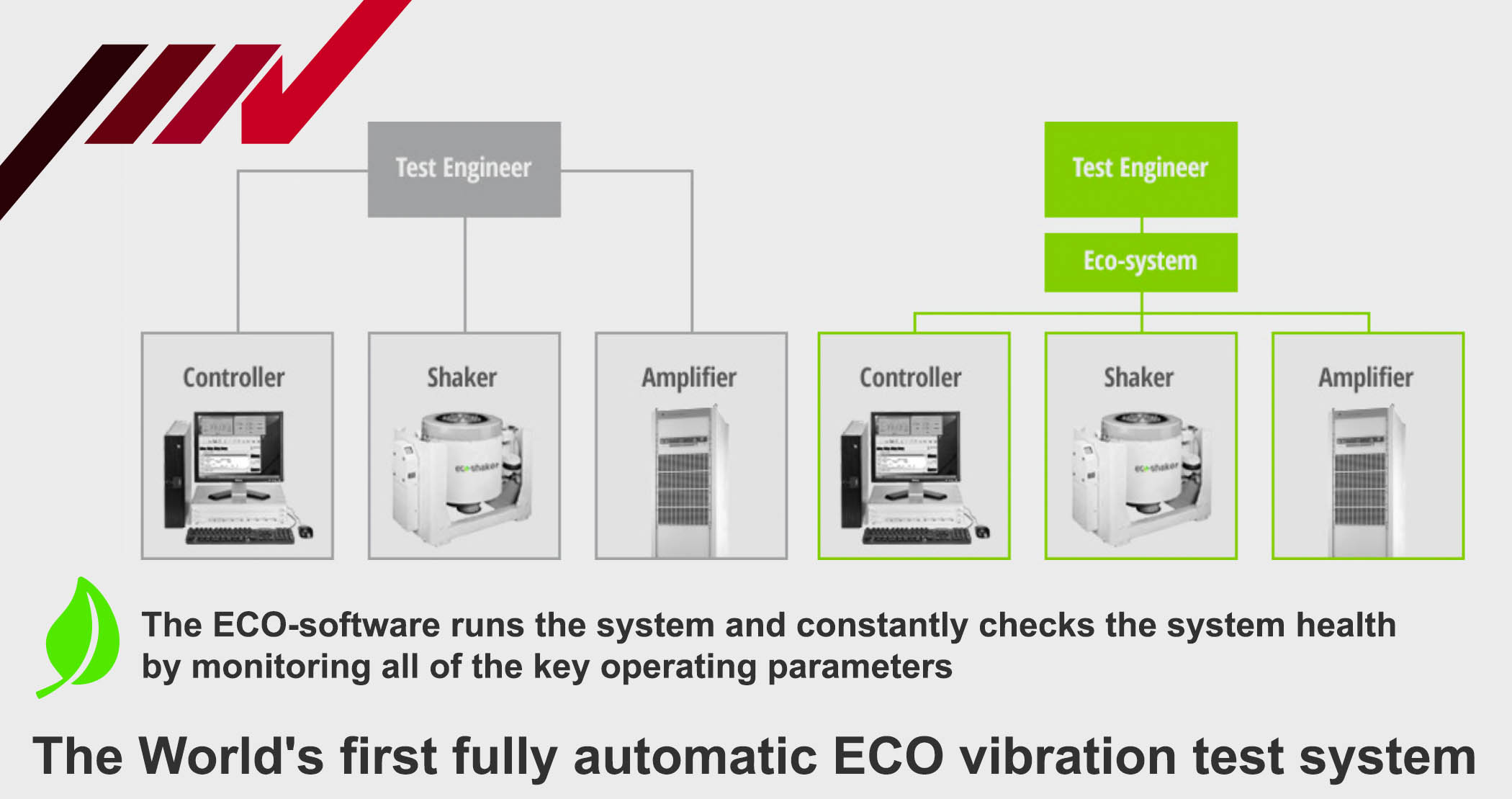 When using IMV's ECO System, the user programmes the required vibration profile and once ready to start the test, the controller automatically starts the ECO System and brings it to the ready state for testing. No need for the user to operate two systems.
On starting the ECO System, the field is set to nominal power, to prepare for the upcoming test, but while waiting for the vibration test to start (with no armature power yet), the speed of the blower is already being controlled to save energy, since maximum cooling is not required at this stage.
As the test runs, the ECO System constantly monitors the running parameters of the ECO shaker and automatically adjusts the field power and blower speed to optimum levels required for the actual test. If the vibration test requires a low force rating, then the field power will be automatically reduced and with low field power and low armature power (low force test), the speed of the cooling fan will be reduced to save more energy.
If the force required for the vibration test increases, then the ECO System automatically increases the field power and with increasing field power and armature power (higher force test) the speed of the cooling fan is automatically increased to achieve the optimum cooling air flow.
Running in the background, the ECO System monitors up to 200 operating parameters to ensure the system is constantly operated safely and always using the minimum energy possible for the test. All sensors are health monitored and if a sensor is found to be out of range, the ECO shaker is set to nominal operating conditions to allow the test to continue uninterrupted and an alert set for a check-up at the next service visit.
The Test Engineer has only interacted with the vibration controller and therefore it is possible to concentrate on the important information of the test, the test profile and response signals. The ECO System runs fully automatically in the background, saving energy and money.
IMV's ECO technology is secured by international patents and IMV is the only manufacturer able to supply a fully automatic ECO shaker.
For further information, please, contact us!