IMV Vibration Test Systems – Areas of Applications
IMV dynamic simulation systems have been developed with "intelligence" in mind and endeavour to support customers testing.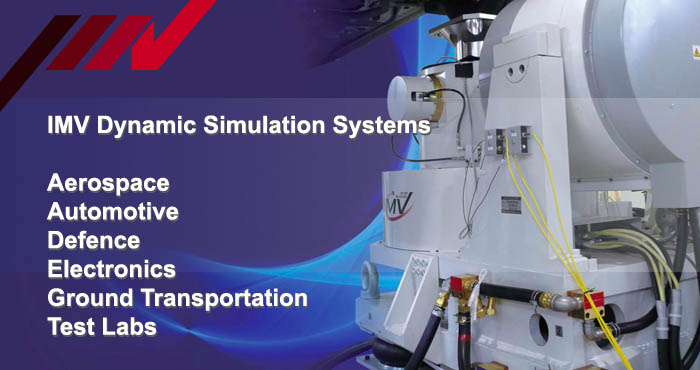 Aerospace

Automotive

Defence

Education

Electronics

Ground Transportation

Renewable Energy

Telecoms

Test Lab
IMV work with our customers and investors to secure their future,developing the products, skills and resources that will bring success. IMV appreciate this and work fast to meet our Partners' future needs.
Main business areas of IMV Corporation
Development, manufacturing and repairing of electrodynamic vibration test systems

Development and manufacturing of measuring systems for vibration analysis
Hire testing in the company's self-owned test laboratories