Stuck in the 1990's with your vibration controller technology?
The limitations of older technology and software interfaces have become obvious. Why not upgrade to the latest Crystal Instruments vibration controller technology and enhance your testing capabilities?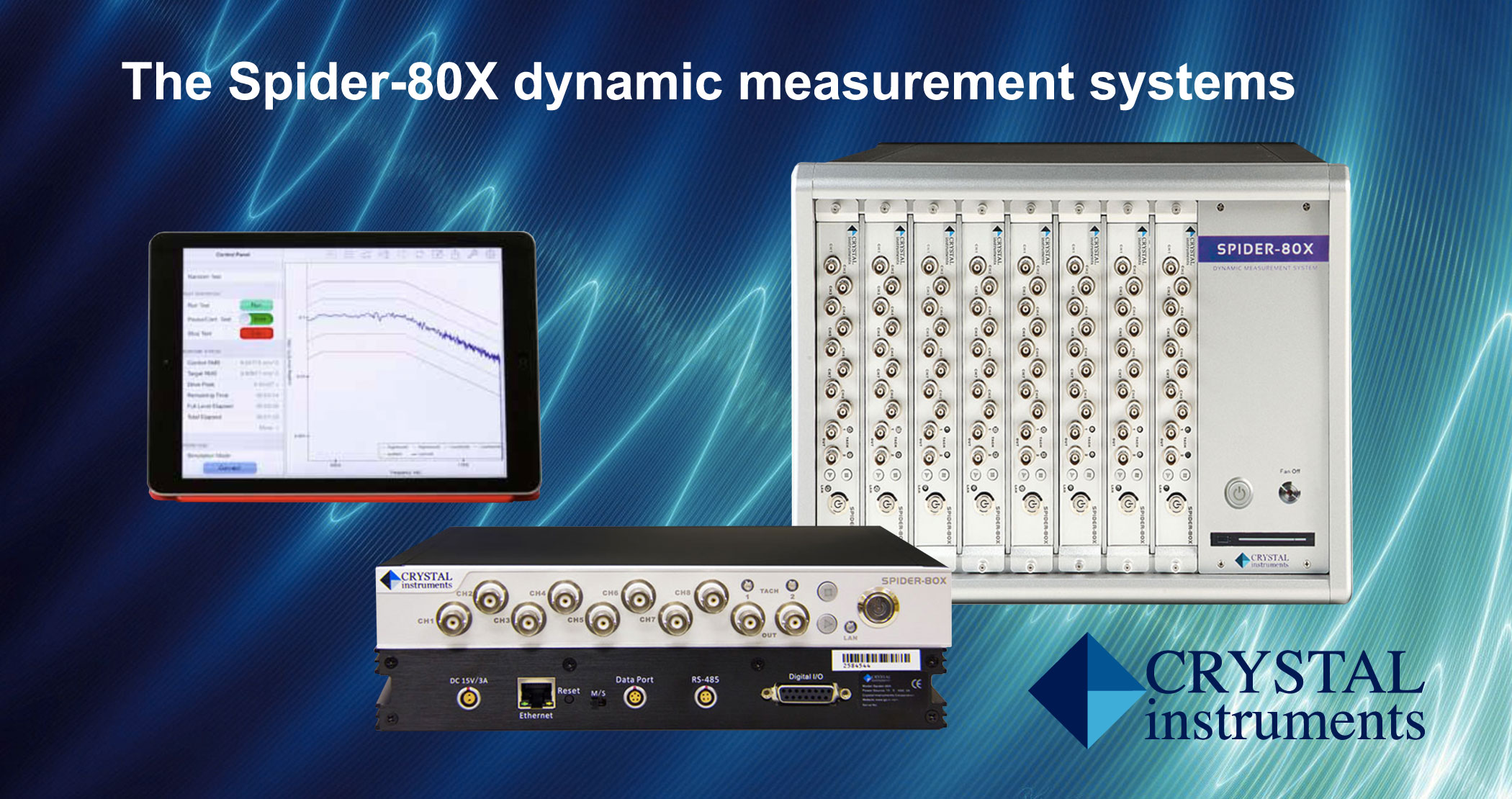 For most vibration controller users, ease of use, expandability, powerful reporting, and reliable data storage are what matters most. When first released, older legacy vibration controllers brought something new and exciting to the market. However, as with most technology big developments have moved the controller's hardware and software on in leaps and bounds over the last 10-15 years.
The limitations of older technology and software interfaces have become obvious, in comparison to the new technology on offer by Crystal Instruments.
Below are just some of the features of the Crystal Instruments range of vibration controllers.
Most Advanced Reporting Function
PDF, Microsoft Word, even Open Office can be created and customized.
Logo's, JPEG, and Annotation can be added.
Many test parameters can be included automatically in Headers and Footers.
Reports can be automatically generated in the test schedule.
Only Vibration Controller with Patented Dual A/D Inputs 
This means never needing to set the input voltage range again.
Plug and Play Ethernet Connectivity
Automatic driver-less connection between PC and Controller via Ethernet.
Controller can be on a network away from the control PC. For example, right next to the shaker system.
Multiple controllers can be controlled by one PC.
'Black Box' mode for use without a PC connected.
Hardware is Configurable by Users 
A 16 Channel System can be split up into two independent 8 channel systems for ultimate flexibility and cost saving. 
Convert Laser / Comet Projects to Spider-80X in Seconds 
Convert all of the last 15 years' worth of projects in seconds. Literally seconds! (Sine, Random and Shock Profiles) 
Standard Features 
FFT Spectral Analysis (Spider 80X), Data Recording to internal memory (time history) in vibration test, Multiple Point Control, Limiting/Notching, and more…
The Best Support in the Industry
Quick, responsive, and complete technical support across Europe.
Calibration and repair Service available with quick turnaround.
Full suite of standard and customised training courses available.
On line remote support.