Latest addition to IMV's A series supports manufacturers – A74
In 2016 the number of electric cars on the planet topped 2 million, with sales leaping 60% on the previous year.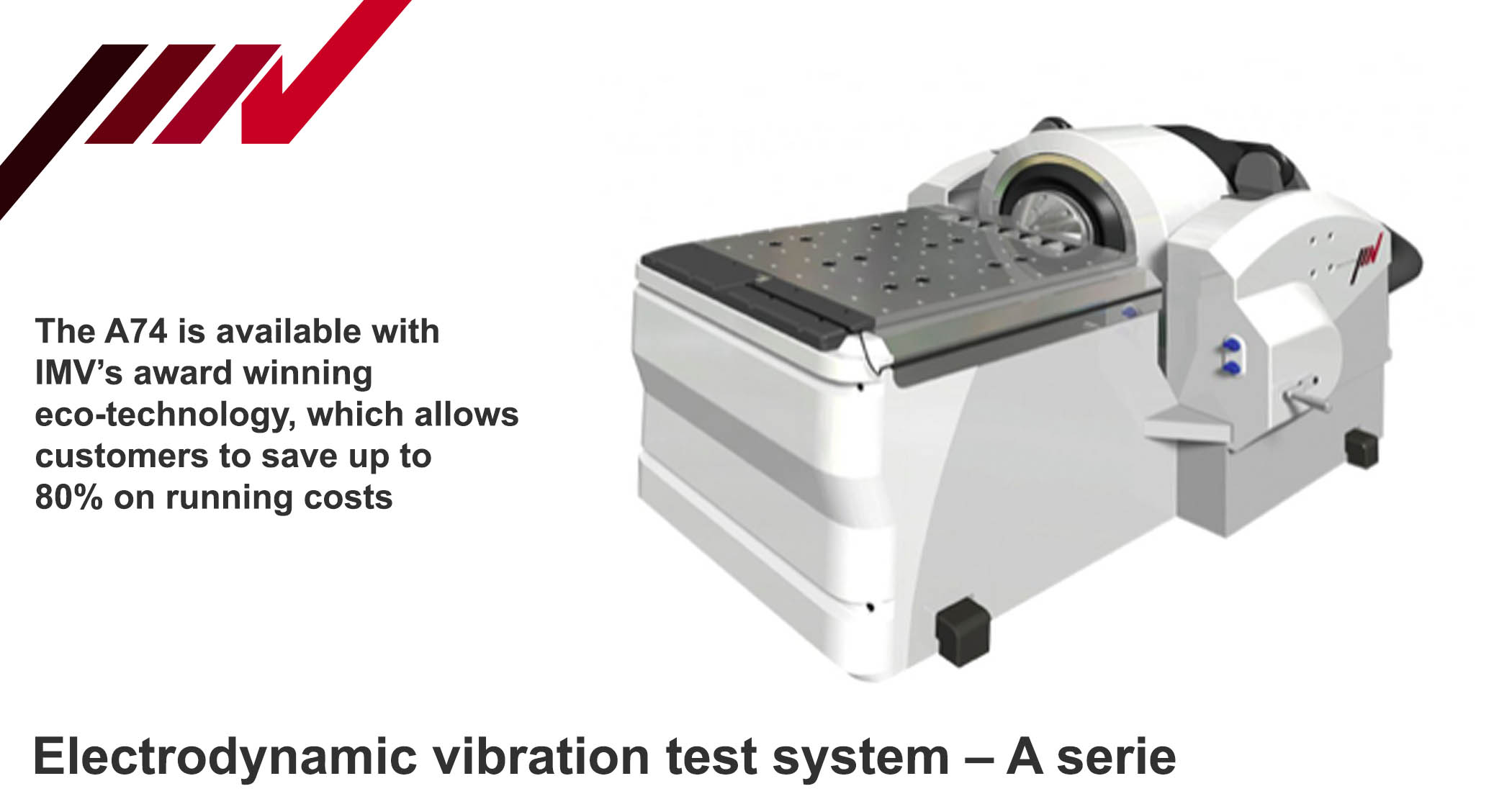 Growing focus on electric vehicles transforms the automotive sector 
The UK and France have promised to ban the sale of new petrol and diesel vehicles by 2040, and with one leading European manufacturer announcing that all new models will be electric or hybrid from 2019, significant changes are happening in the automotive industry and IMV is more than ready for them!
A74, the latest model in its industry leading A series 
Committed to supporting manufacturers during this shift in the sector's focus, IMV is responding to the demand for increased vibration resistance in lithium ion batteries. It has launched the A74, the latest model in its industry leading A series, enabling users to quickly and easily create a test by choosing from a set of pre-defined templates which conform to the majority of international standards for the testing of lithium ion batteries.
The A74 increases the relative excitation force to provide a maximum of. 3.5m/s shock velocity testing. With a displacement of 76.2mmp-p (3inch stroke), it gives an excellent balance between specification of velocity, acceleration and displacement. The A74 is also available with IMV's award winning eco-technology, which allows customers to save up to 80% on running costs and conduct quieter tests with a lower carbon footprint. It has been designed in accordance with IMV's user first principle and has a range of features devised to aid the user experience, including the ability to remotely view and monitor the test online. Another notable feature of the A series is its slip table which has a newly developed hydrostatic and hydraulic bearing offering high moment resistance, low cross-axis acceleration and low distortion.