12th International Automotive Congress 2018, Eindhoven
The automotive world is on the verge of major changes. Global challenges such as traffic jams, the depletion of fossil fuels and the greenhouse effect make it necessary for companies to cooperate internationally and cross-sectoral.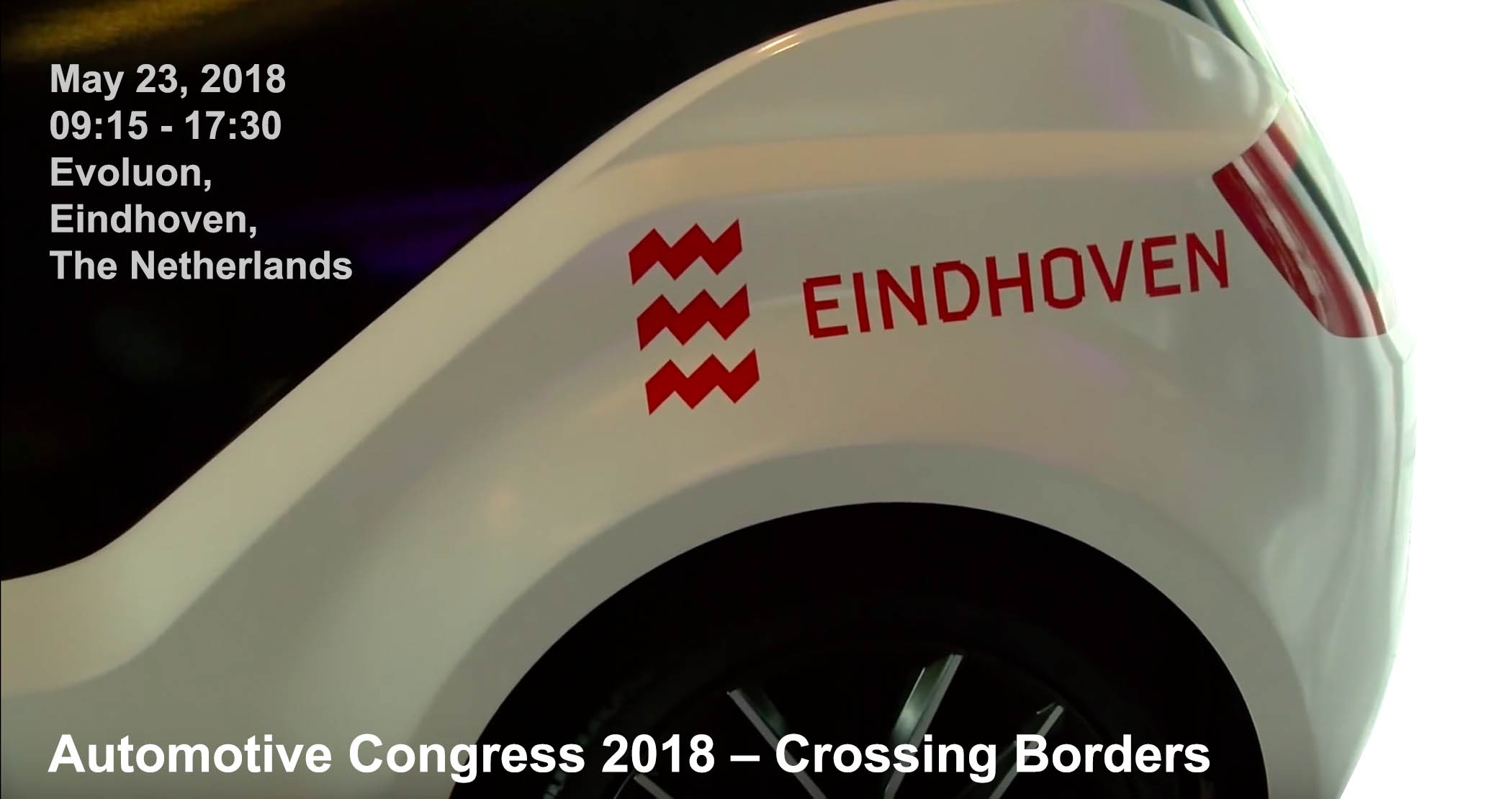 CROSSING BORDERS – 12th International Automotive Congress 2018, Eindhoven, The Netherlands, May 23, 2018
Think of collaborations in the field of Smart Industries and Nanotechnology, but also with the top sectors Energy and Logistics; cross-sectoral cooperation is the key to global success! It is not for nothing that the theme of the Automotive Congress is "Crossing borders".
The Automotive Congress has over the last years proven to be the most important happening on the Dutch automotive technology calendar
The Automotive Congress, a joint venture organized by AutomotiveNL and Mikrocentrum, connects and inspires at an international level with developments, interaction and expertise, from suppliers to OEMs to material specialists and everything in between. The diversity of thematic topics such as green & smart mobility, manufacturing & logistics and materials & design create a strong distinctive role for the industry. The congress contributes to share knowledge and experience with focus on new ways for future mobility.