IMV Replace amplifiers
Customers wishing to take advantage of the ECO technology offered by IMV are able to upgrade their equipment through the ECO Replacement amplifier program.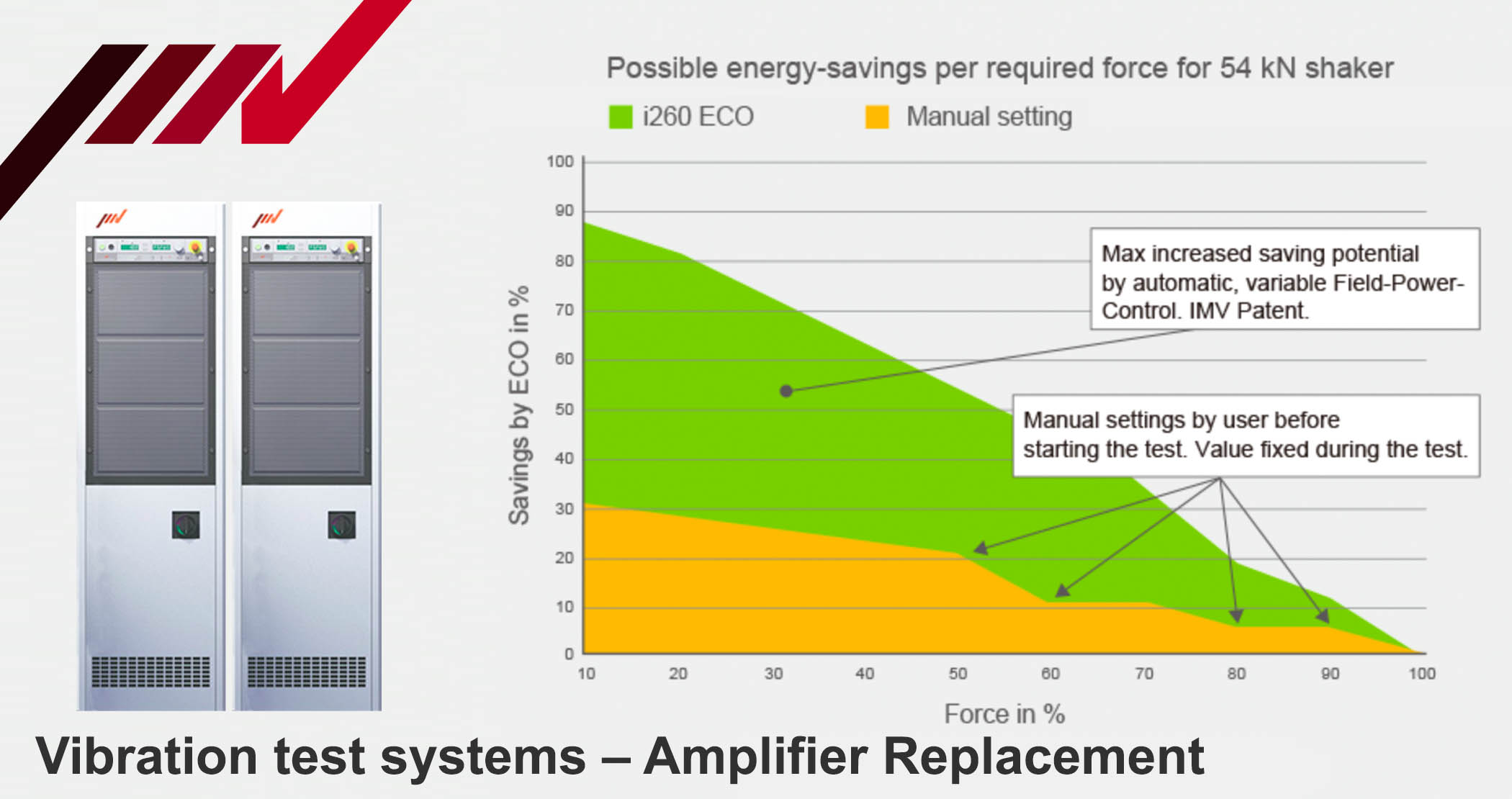 Key benefits of upgrading your existing amplifier to the ECO technology include a more efficient power amplifier, decreased operating noise and automation of power consumption via the Intelligent Shaker manager (ISM).
The ISM automatically calculates and optimizes the power consumption, helping the end-user to lower costs, decrease carbon footprint and CO2 emissions and finally reduces time spent on manual configuration and setup.
The program is currently open to all customers with any manufacturers vibration test systems, and is offered as a standard site upgrade.
Customers also have the option of purchasing a new IMV 4-channel vibration control system with SINE, random and shock software, as part of the upgrade, or can simply purchase the ISM software for use on their existing vibration controller
Improve your test environment and reap the benefits by upgrading your amplifier today. To explore your options for upgrading to the very latest, cutting-edge ECO vibration test technology, please contact our specialist sales team.