IMV release electronic version of their New Dynamic Simulation Systems product guide
IMV released their comprehensive New Dynamic Simulation systems(DSS) product guide in an electronic slide show format.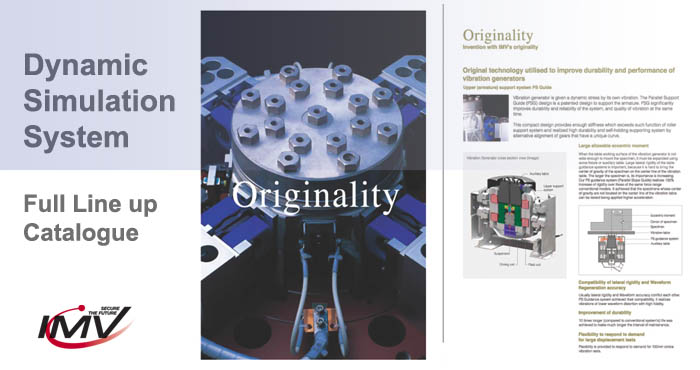 This latest innovation to the Vibration test market will enable both existing and potential customers to view and down load the comprehensive product offering of IMV via the internet.
The printed version is still available, but we believe with many of our customers being ECO friendly that this latest electronic version will enable us to bring the details of the wide IMV product range to them in a more green and efficient way.