Installation of an IMV ECO Shaker at Bosch in Cluj-Napoca
An energy saving ECO-Shaker from the range of Japanese IMV brand has been selected and installed for our multinational client engaged in the manufacturing of electronic automotive devices.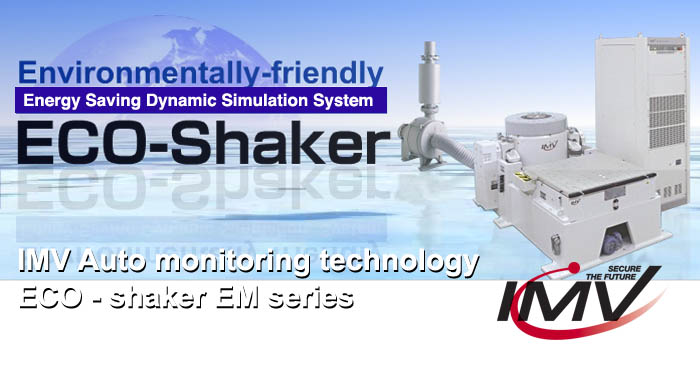 Shaking capacity according to the specifications: 16/32 kN with a max. acceleration of up to 250G (in shock test mode).
Upon selection of the system, special attention was paid to the energy saving features which allow the operating company to realize significant cost savings.
If the test system is operated in light duty, energy consumption may be reduced by up to 80% which may lead to a partial or full return of the system cost in the long run.
In energy saving mode, the noise level emitted by the system is significantly reduced due to the inverter type control.
The shaker system has been installed in combination with a climate chamber optionally completed with a Weiss Technik temperature and humidity test chamber with a capacity of 1200 L (-70 to +180oC).
Our professionals first installed main system components (shaker head and test chamber) in the laboratory and then went for the supplementary units such as the speed controlled exhaust fan, amplifier and control PC.
The commissioning procedure involved test system regulation, installation and setup of the ECO software and a test run.
After dismantling some components, the test chamber can be removed from the shaker head via guide rails. This allows the main components to be used both combined and individually on demand provided that appropriate insulation is applied to them.
Simulations can be monitored with separate software even via remote access from another room in the same plant.