NSC have invested in IMVs ECO technology – 54kN Combo vibration test system
Nacelle Systems Consultancy Ltd (NSC), UK chooses IMV Corporation for the supply of a 54kN Combo vibration test system to be installed in their Newry, N.I. test facility.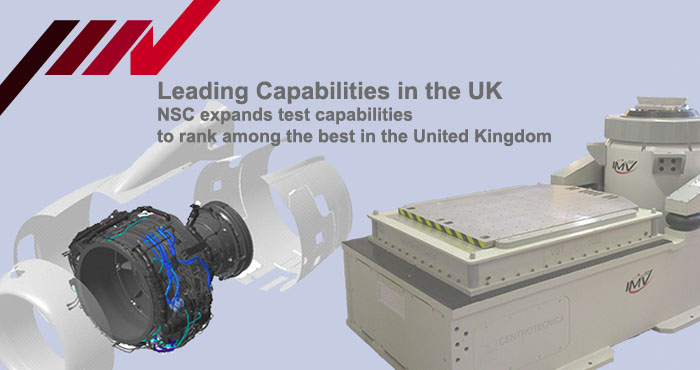 This new state of the art facility will feature an IMV EM2605/SA7M- VST1200/600 Vibration Test System that has a Sine and Random force of 54kN and also has extended displacement and velocity capability to allow tests of 100mm Peak to Peak with velocities up to 3.5m/s to be performed.
NSC have also invested in IMVs ECO technology that will enabling them to access higher performance from the test system in shock and also make significant facility cost savings in the form of reduced electrical consumption.
The total system including a 20 channel vibration controller will be supplied by THP Systems Limited, the exclusive IMV Distributor for the UK / Ireland market.
The system that will be supplied not only has 100mm displacement, high velocity and reduced electrical consumption, but it also incorporates the capability to allow the slip table to be detached from the shaker and connected to additional or future shakers, in addition the K2 controller allows NSC the future ability to run in multi shaker system mode allowing tests to be performed on either larger or heavier products should this be required by NSC customers at a later date"
Michael Thompson, General Manager at NSC said "We have conducted a rigorous procurement process looking at both the most appropriate technical and commercial solution for our needs. We are delighted with the co-operative approach from IMV who have proved to be responsive to agreeing system requirements and specification.